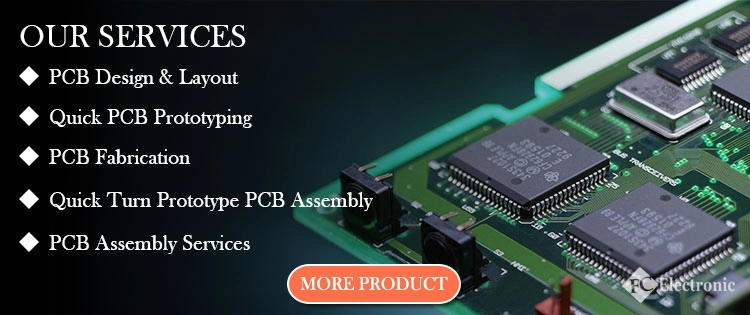 Professional Customized 94v0 Electronic Printed Circuit Board Multilayer PCB Board Manufacturer
Products Description:
OEM/ODM Services:

Layers

1-22 layers

Min. line width

2mil

Max.board size (single&doule

sided)

700*1200mm

Min.annular ring width: vias

3mil

Surface finish

HAL(with Pb free),plated Ni/Au,

Immersion silver,Imm Ni/Au,Imm Sn,

hard gold,OSP,ect

Min.board thickness(multilayer)

4layers:0.4mm;
6layers:0.6mm;
8layers:1mm;
10layers:1.2mm

Board materials

FR-4; high Tg; high CTI; halogen free; high frequency(rogers,taconic,

PTFE,nelcon,

ISOLA,polyclad 370 HR); thick copper

Plating thickness (Technique:

Immersion Ni/Au)

Plating type: Imm Ni, Min./Max thickness:100/150U'' Plating type: Imm Au, Min./Max thickness:2/4U''

Impedance control

± 10%

Distance between

line to board edge

Outline: 0.2mm V-CUT: 0.4mm

Base copper thickness(Inner

and outer layer)

Min. thickness:1/3 OZ Max.thickness:6OZ

Min.hole size(board thickness ≥2mm)

Aspect ratio≤16

Finished copper thickness

Outer layers:
Min.thickness 1 OZ,
Max.thickness 10 OZ
Inner layers:
Min.thickness 0.5OZ,
Max.thickness 6 OZ

Max.board thickness(single&doule sided)

6mm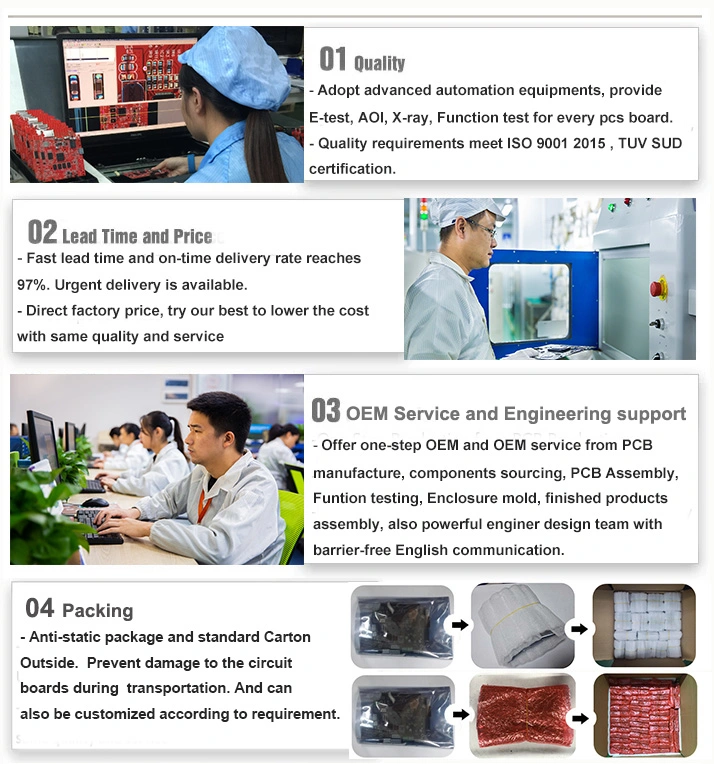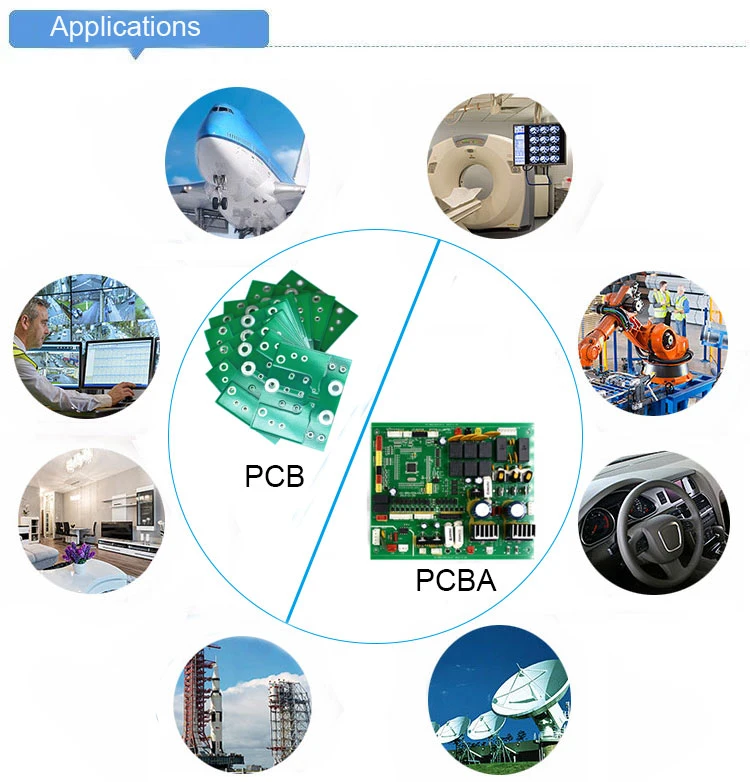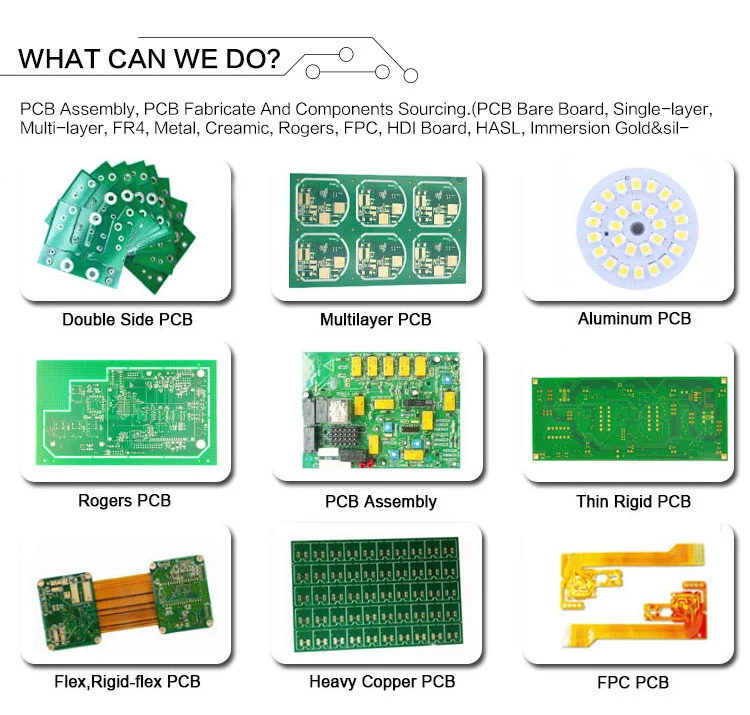 Certifications: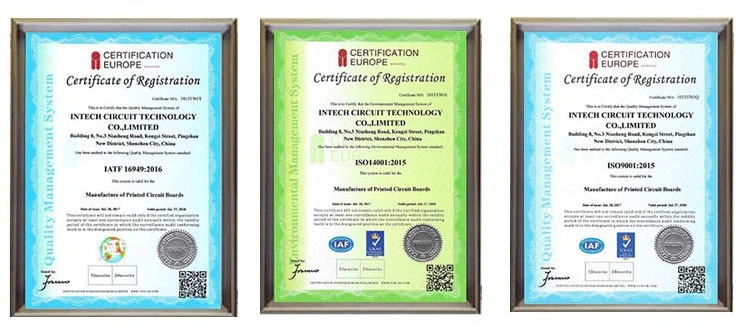 Company Information
1) Intech Electronic Technology Co.,Ltd was found in 1999.The company is strong and professional technical,with perfect quality assurance system and advances test-analyzed instrument.Intech is one of the Professional PCB manufacturer from Shenzhen of China, which have two branches Intech Circuit and Intech Electronic. We have professional PCB designer for your PCB layout requirement. We design single, double, and multi layers , Rigid, flexible, Flex-Rigid printed circuit boards,and PCB assembly.
2) We have the ISO9001 & TS16949 certified.
3) 85% of our sales are oversea sales and export to Europe,United sates and Asian.
4) Most of our boards are used for EMS,industrial,power,medical and other products..
We Intech always take it as our mission by"Priority Customer,Effective Service",we insist in this management principle of "Development promote Management,Management benefit Efficiency".All of our employee keep firmly in mind with"High Quality ask for survival,High echnology ask for development ".We will strive to achieve our strategic objective:Professional Management,Large-scale Industry,International Market"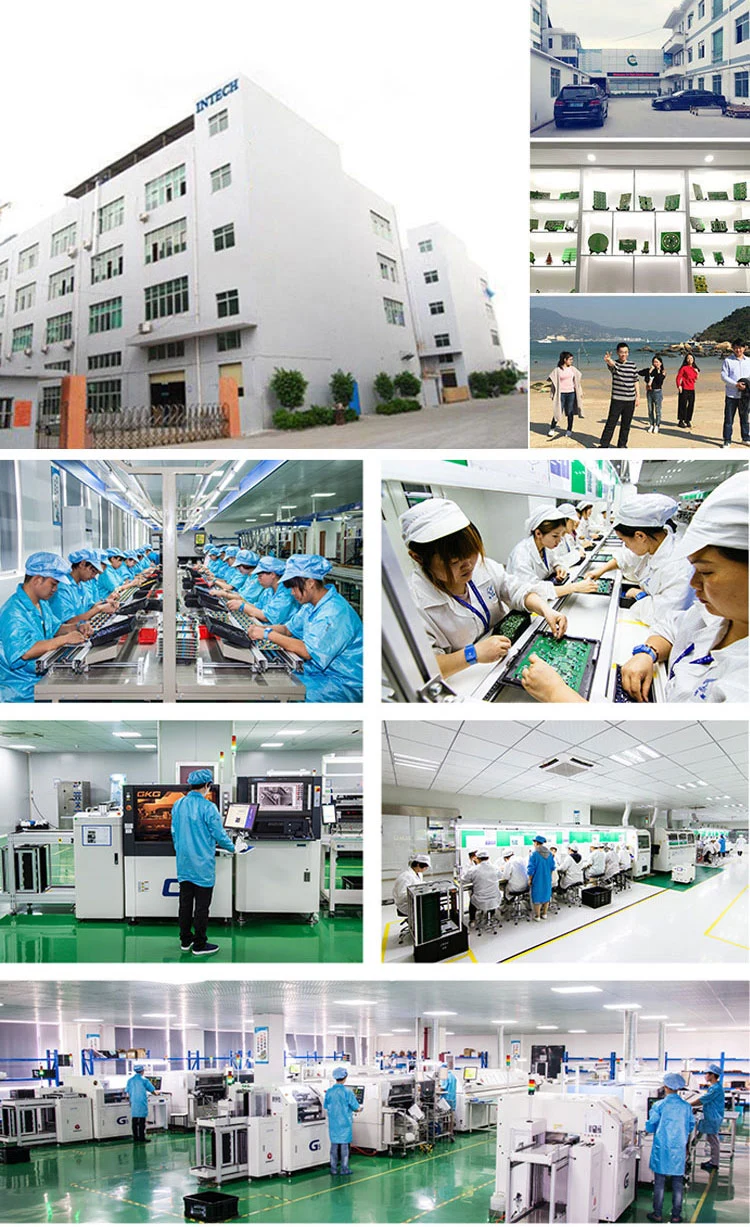 Intech Advantage
1) We do PCB from double side up to 30-layer Multilayer PCB, HDI jobs.
2) If you have repeat orders from other suppliers, and you want to transfer to Intech, we can accept FREE OF TOOLING.
3) Except excellent quality and professional service, we also pay every detail for our customers, for example package to use Desiccant packs & moisture indicator in vacuum-sealed pack to protect PCB.
4) Material: We have FR4 TG135/TG158/TG180 normal material in stock, also have FR1/ FR2/ FR3/ CEM1/ CEM3/ ROGERS/ ARLON/ ISOLA.
5) Flexible,quickly feedback for customers always.
6) Quickly offer will be less then 4 hours, Some top urgent inquiry we can offer within 1hour.



We can support your research and development efforts and meet your fast life cycles.We have set a separated department where the exclusive production planner will follow your orders production to meet the requirements of Rapid Prototyping and Quick Turn PCB.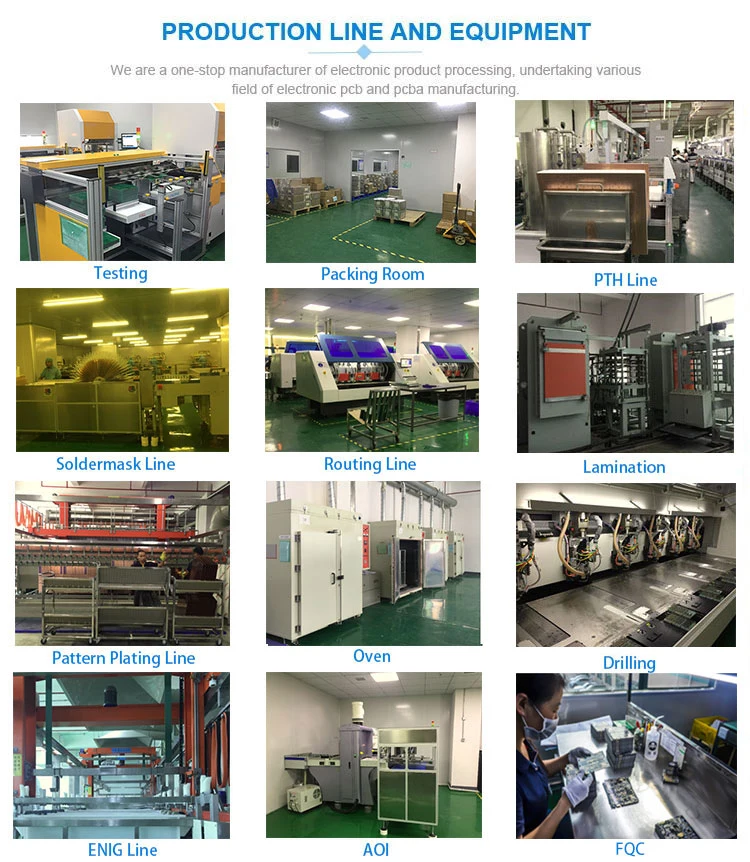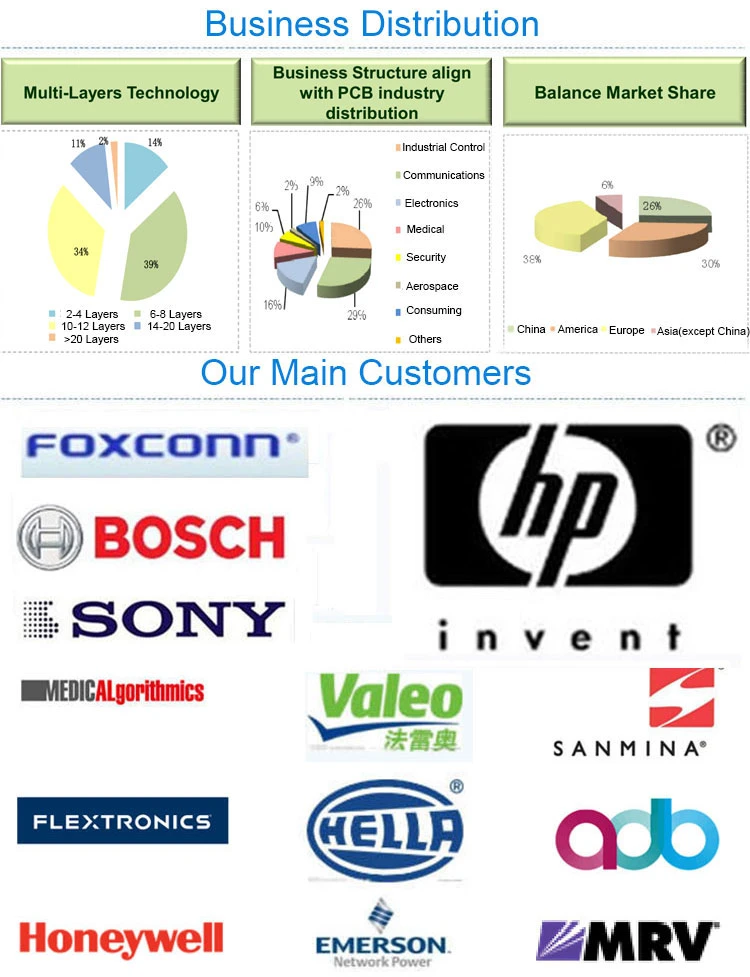 Packing & Shipping: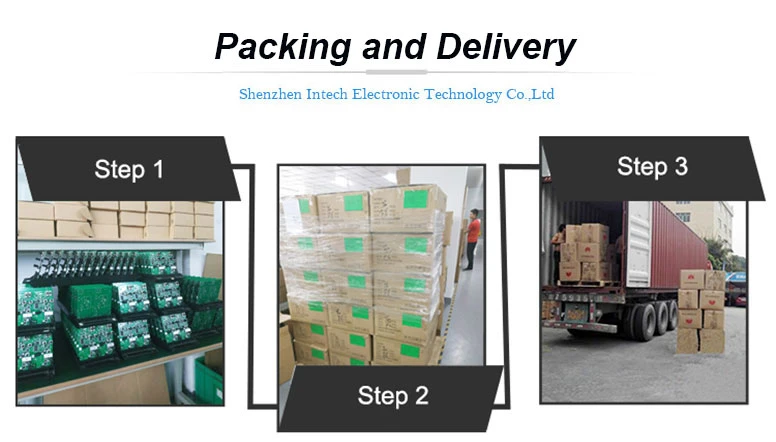 OEM/ODM Services:
| Layer | Prototype quick turn | low volumn quick-turn |
| --- | --- | --- |
| 0 | 4 working days | 2 working days |
| 1 | 4 working days | 2 working days |
| 2 | 4 working days | 2 working days |
| 4 | 5 working days | 3 working days |
| 6 | 5 working days | 4 working days |
| 8 | 7 working days | 5 working days |
| 10 | 7 working days | 5 working days |
| 12 | 8 working days | 6 working days |
| 14 | 8 working days | 6 working days |
| 16 | 8 working days | 6 working days |
| 18 | 8 working days | 6 working days |
| 20 | 8 working days | 6 working days |
| 22 | 8 working days | 6 working days |
We provide one-stop PCB/PCBA customization services. To meet all of customer's PCB/PCBA requirement is Intech circuit service's goal
1.To offer good quality PCB/PCBA to our customer, we will do many kind of testing to ensure quality before shipment
2.Outgoing test to check min PTH Cu thickness, Min surface Cu thickness, ENIG Au data,Ni data, Au layer adhesion testing, soldermask adhesion testing, silkscreen adhesion testing, Thermal stress testing, hardness testing, Twist testing, Bow testing
3.Microsection testing to check hole Cu thickness, Surface Copper thickness, Wrap copper thickness, Hole Wall Integrity, soldermask thickness and stack up.
4.E-test to check any open/short circuit.
5.Thermal Stress Test to avoid any Delamination, Measling and others.
6.Solderability of PTH to avoid any discolor, Wrinkles, Blisters, Measling, Blow-Hole, Solermask peel off, and soldermask filled in hole-wall incompletely.
Impedance testing, and so on...
Please feel free to contact with us!

FAQ
Q1: What service do you have?
Intech: We provide turnkey solution including RD, PCB fabrication, SMT, final assembly,testing and other value-added service.

Q2: What are the main products of your PCB/PCBA services?
Intech: Our PCB/PCBA services are mainly for the industries including Medical, Automotive, Energy, Metering/Measurements, Consumer Electronics.

Q3: Is Intech a factory or trade company?
Intech: Intech is a factory with PCB factory located in China and SMT assembly factories in both China & USA.

Q4: Can we inspect quality during production?
Intech: Yes, we are open and transparent on each production process with nothing to hide. We welcome customer inspect our production process and check in house.

Q5: How can we ensure our information should not let third party to see our design?
Intech: We are willing to sign NDA effect by customer side local law and promising to keep customers data in high confidential level.
Q6: What does Intech need for a customized PCB order?
When you place a PCB order, the customers need to provide Gerber or pcb file. If you do not have the file in the correct format, you can send all the details related to the products.
Q7: What does Intech need for a customized PCBA order?
When you place a PCBA order, you need to provide Gerber or pcb file and the BOM list to us.
If you have any questions, we are 24 hours online.