Professional PCB Board Manufacturer,Multilayers/thick copper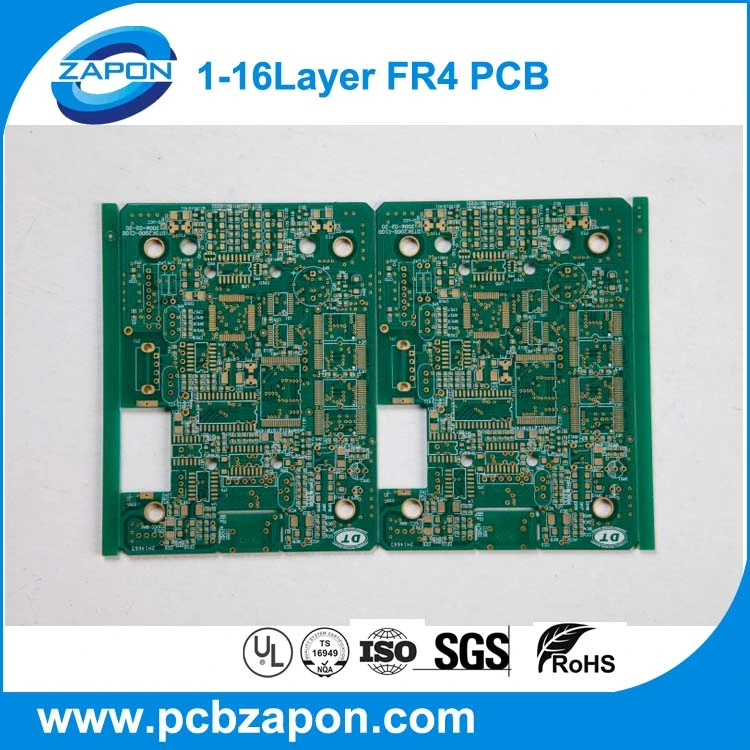 1.We have 17 years PCB manufacturer history and have 10 years export
experience.
2.We have 527 employes and monthly 60,000 square meters capacity.
3.We produce 1-32 Layers FR4 PCB and 1-2 Layers Aluminium PCB
4.Possesses kinds of surface finish processing lines such as immersion Gold, HASL lead free and leaded, OSP,etc...
5.We approved by ISO/TS 16949, UL E253641.
6.We are one of the biggest PCB manufacturer in South east area of China.
7.Lead time: 2 weeks regular, urgent cases 3-7 days
8.the most renowned PCB manufacturer in Zhejiang province,China. All production obey government regulations of environment protection.
9.Zapon is recognized as eco-friendly factory by government.
10.ZAPON main customers: APTECH USD7.0 million.Sansumg Meters USD6.5 million Infiniti : USD5.1 million CREE USA: 1.6 million
Item

Capabilities

Number of Layers

Double Side

Material

FR-4,CEM-3,HighTg, Aluminum,
Halogen Free

PCB Thickness

Min.thickness

0.2mm(8mil)

Max.thickness

3.2mm(128mil)


Surface finished

Gold Plating

Immersion Gold(Silver)

HAL Lead Free

Hot Air Solder Leveling(HASL)

Entek Coating (OSP)

Solder Mask

Green,White,Black,Yellow,Red,Blue

Other printing

Gold Finger

Carbon Print, Peelable Mask

Solder Mask Plugged Hole

Copper thickness

1/ 2 oz (18 μm) - 4 oz (140 μm)

Min. Finished Hole Size

0.3mm(12mil)

Hole Size Tolerance (PTH)

+/ -0.076mm (3 mil)

Hole Size Tolerance (NPTH)

+/-0.05mm (2 mil)

Min. Line Width and Spacing

0.10mm (4 mil)

Min. Solder Mask Clearance

0.076mm (3 mil)

Min. Annular Ring

0.1mm (4mil)

Profile and V-Cut

CNC-Routing, Stamping and Beveling,V-CUT,CNC


Special Process

Micro-section, Chamfer for Gold Finger