Shenzhen Printed Circuit Board PCB Board Manufacturer


One-Stop PCB&PCBA Service Provider


1. PCB, PCBA, PCB Design,PCB Layout,PCB Assembly
2. UL, ROHS,CE
3.Lead free technology
4. ISO9001 certificate
5. SMT Pick And Place PCB Assembly
6. Fast delivery with quality assured
PCB/PCBA assembly service

PCB capability and services:
1. Single-sided, double side & multi-layer PCB. FPC. Flex Rigid PCB with competitive price,
good quality and excellent service
2. CEM-1, FR-4, FR-4 High TG, Aluminum base material, Polyimide, etc
3. HAL, HAL lead free, Immersion Gold, OSP surface treatment
4. Quantities range from sample to mass order
5. 100% E-Test
SMT (Surface mounting technology), COB, DIP.
1. Material Sourcing Service
2. SMT assembly and Through hole components insertion
3. IC pre-programming / Burning on-line
4. Function testing as requested
5. Complete Unit assembly (which including plastics, metal box, Coil, cable inside etc)
6.OEM/ODM also welcomed
Our advantages :
1) High-end, Small volume and Various kinds of PCBA service offered;
2) Speedy, Flexible and one-stop service in PCBA;
3) Assembly and Purchasing service offered, all components are promised to be purchased 100%
from Original factories or their pointed agents;
4) Transparent quotation,cost and benefit are detailedly opened to customer;
5) With professional Engineers and Long-term successful experience in cooperating with
customers inland and overseas, all new projects can be developed faster and better than expected;
6) With USA or Japan imported tin cream and tin bar, and 100% AOI testing during production,
all PCBAs we made are more reliable.
What we need:
* Gerber files of the bare PCB
* Bill of materials to include: Manufacturer's part number, type of part, type of packaging,
component locations listed by reference designators and quantity
* Dimensional specifications for non-standard components
* Assembly drawing, including any change notices
* Final test procedures (if available)
Welcome to Sunthone Technology Circuit Co,.Ltd
1. Who we are
| | | |
| --- | --- | --- |
| PCB Manufacturer | Flexibility | Quality |
| Sunthone, firstly established as a PCB manufacturer, has its own PCB factory with advanced manufacturing facilities, capable in fabricating up to 24 layers PCB boards. The factory is ISO9001 certified, with its PCB products UL approved and RoHS compliant. Your PCB cost and lead time can be reduced to buy PCBs from us. | Sunthone is highly customer oriented catering for customer's specific requirements. There are various kinds of available services, you can choose either full turn-key solutions or any single specific service. We can handle any size project from minimum quantity one piece to mass production. And we provide quick turn PCB and PCBA manufacturing service. | Sunthone fully understands the importance of quality for your projects. The quality control system is integrated in each step from preliminary PCB manufacturing to final PCBA packing, and a well-organized inspection and test procedure is performed to ensure the superior quality. All the products are 100% inspected for each shipment. |


2.Technical capability & support
Layers

1-16 layers

Min Board Thickness(2-layer)

0.2mm

Max Board Size

635 × 1100mm

Min Board Thickness(4-layer)

0.6mm

Min Board Size

20 × 30mm

Min Inner-layer Thickness

0.1mm

Min Trace

0.1mm

Min Annular Ring

0.1mm

Min Space

0.1mm

Min Hole Location Tolerance

±0.075mm

Min Hole Size

0.2mm

Min Hole Size Tolerance

±0.05mm

Board Warp

≤ 1°

Min Outer Dimension Tolerance

±0.1mm

Solder Mask

Green, Yellow, Red, Black, Blue, White

Surface Finish

HAL, HASL, Immersion Gold, Immersion Silver, Plating Gold, Plating Nickel, Plating Silver, Gold Finger, OSP

Board Material

FR-4, High Tg FR-4, Halogen Free FR-4, Thick Copper FR-4, Aluminium Based, Rogers, Taconic

Acceptable file

Gerber file(RS-274-X or RS-274-D with aperture list and drill files),Protel,PADS,POWERPCB,AutoCAD,ORCAD

CAM software

Genesis, CAM350

3.Service for production
Standard lead time

2 layers
4WD
4 layers
5WD
6 layers
6WD
8 layers
7WD
10 layers
8WD
12 layers
8WD
14 layers
9WD
More than 16 layers
Up to difficulty
Competitive Price

Sunthone works with customers to reduce their purchase cost, by our rich experience in management and manufacture, maximized utilization of materials and facilities, and well-trained operational workers.Sunthone's price can be as low as 20% only of some other competitors on some cases.
Management Innovation
Raw Material Utilization Rate
Facilities Utilization Rate
Labor Efficiency
Sunthone
100%
100%
95%
Competitors
50%
30%
50%
Values
Maximized raw material utilization reduces the material cost greatly, and enables Sunthone to use better raw materials.
Maximized facilities utilization improves Sunthone's production efficiency and shorten the lead time.
High labor efficiency reduces labor cost, and enables Sunthone to provide better training and welfare for the workers.
Customer Benefits
Better quality with better raw materials.
Saves valuable time and money for customer.
Well trained and efficient worker improves quality and lead time.
4. PCB + Assembly
In order to meet customers' requirements, Sunthone develops from a PCB manufacturer to a one-stop PCBA service provider, including PCB assembly, components sourcing, stencils, cable assembly and final product assembly and testing.

Available Services

PCB Manufacturing

PCB Assembly

Components Sourcing

SMT Stencils

Cable Assembly

PCBA Testing

Final Product Assembly

Assembly Technologies

SMT

THT

Reflow Soldering

Wave Soldering

Hand Soldering

Repair/Rework

Mixed Assembly Technologies

5.Others service can be provided
Quick response, Sunthone will reply Customer's any inquiry within 2 hours;
More than 180 type of PCB can be worked out Every day;
24 hours technique Support;
24 hours Engineering Gerber files treatment.
24 hours English Engineering Questions Confirmation by E-mail.
Experienced Impedance Designer.
6. Why choose us?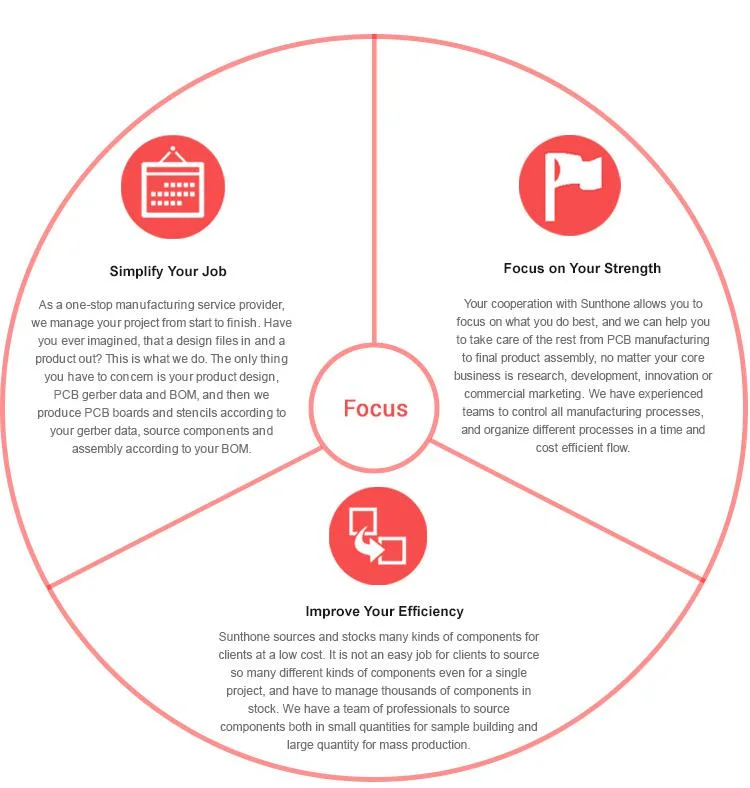 6. Equipment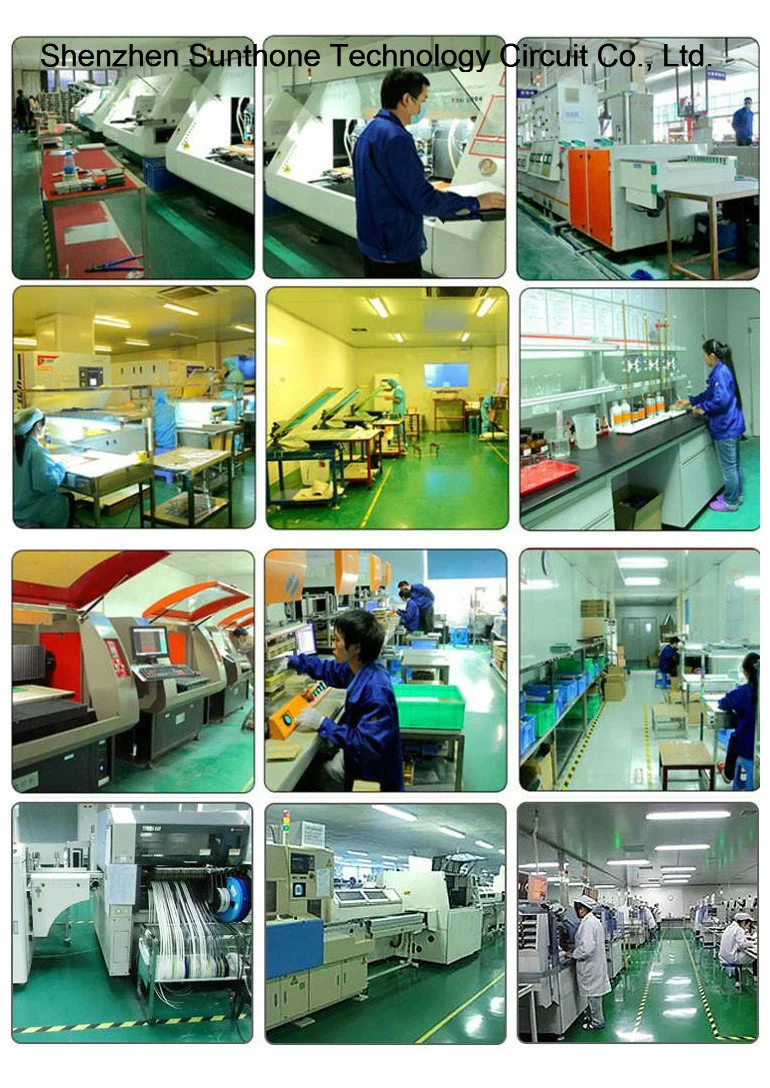 7. Certifications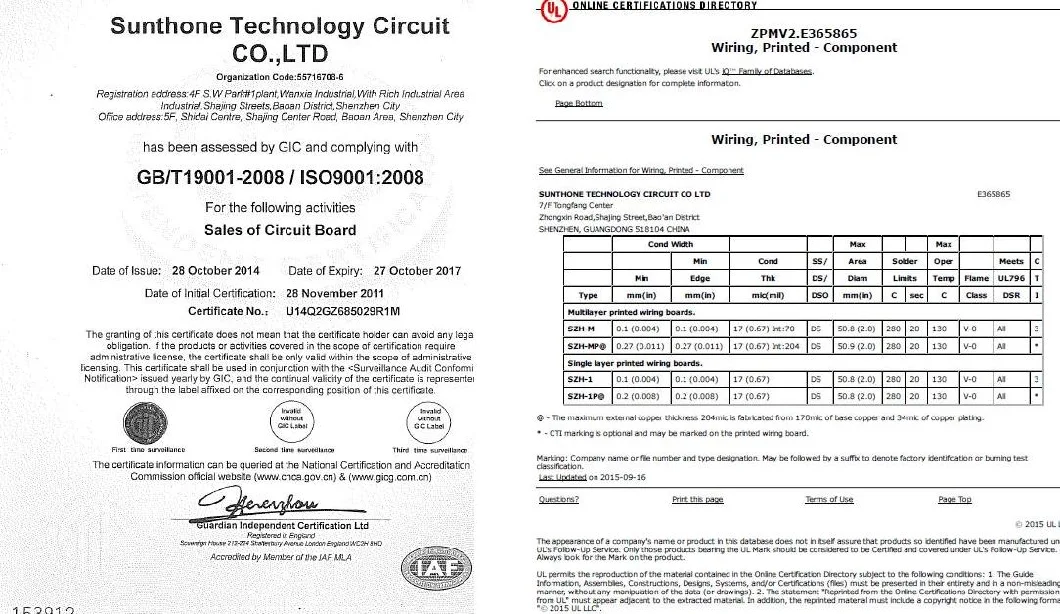 8.Partners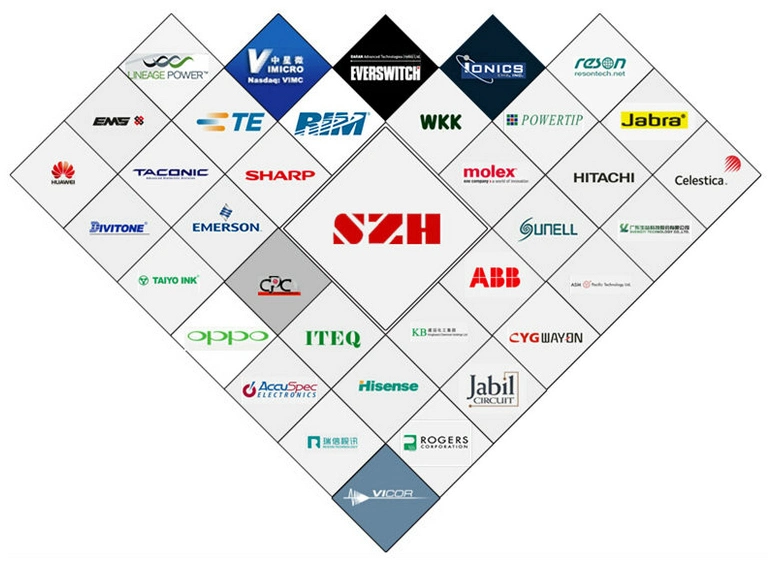 Shipping Method and Payment terms:

1. By DHL, UPS, FedEx, TNT using clients account.
2. We suggest you using our DHL, UPS, FedEx, TNT forwarder.
3. By EMS (Usually for Russia Clients), price is high.
4. By sea for mass quantity according to customer's requirement.
5. By customer's Forwarder
6.By Paypal,T/T,West Union,etc.


Delivery Time for PCB board:


1) PCB production time: sample: 3-4 days / mass production: within 7 days
2) Component purchase: 2 days if all components is available in our domestic market.
3) PCB Assembly: samples: whthin 2 days / mass production: within 5 days

We sincerely hope to establish longtime and friendly business relationship with you. If you have interest in our product, please don't hesitate to contact us !