High Pure,High density Graphite Crucible
Graphite crucible
Graphite crucible, also called copper melting bag and copper melting, is a kind of crucible made of graphite, clay, silica and paraffin stone as raw materials. Graphite crucible is mainly used to smelt nonferrous metals such as copper, brass, gold, silver, zinc and lead and their alloys.
The graphite crucible is made of natural flake graphite as the main raw material, and is made of plastic refractory clay or carbon binder. It has the characteristics of high temperature resistance, good thermal conductivity, good corrosion resistance, long service life and so on. In the process of high temperature use, the coefficient of thermal expansion is small, and it has a certain strain resistance to quench and heat. The corrosion resistance of acid and alkaline solution is strong, and it has excellent chemical stability, and does not participate in any chemical reaction in the melting process. The inner wall of the graphite crucible is smooth, and the molten metal liquid is not easy to leak and adhere to the inner wall of the crucible, so that the metal liquid has good fluidity and casting property, and is suitable for casting and molding of various moulds. Graphite crucible is widely used in smelting alloy tool steel and smelting nonferrous metals and alloys because of its superior properties.
Characteristic of graphite crucible:
high strength,
high purity,
high temperature resistance,
high machining capabilities,
high precise machining
high temperature shock resistance.
Physical and chemical index:
The Graphite crucible have adopted three kinds of materials:Fine-grain Specialty Graphite, High pure graphite, Isostaic graphite.
| | | | | |
| --- | --- | --- | --- | --- |
| | | Fine-grain Specialty Graphite | High pure graphite | Isostaic graphite |
| Item | Unit | Typical value | Typical value | Typical value |
| Max grain size | | 0.8mm | ≤325mesh | 5-22vm |
| Bulk density | g/cm3 | 1.73-1.76 | 1.68-1.85 | 1.8-1.85 |
| Specific resistance | Μ Ω .m | 7.5 | ≤14 | ≤15 |
| Bending strength | M pa | 11-12.5 | ≥25 | 12.5 |
| Compressive strength | M pa | 27-34 | ≥50 | 34 |
| Thermal Conductivity | W/(m .k) | 150-160 | ≥130 | 160 |
| C.T.E.(100-600)ºC | 10-6/ºC | 2.2 | ≤2.5 | 2.1 |
| Ash content | % | 0.09 | ≤0.15 | 0.09 |
PRODUCTS DESCRIPTION :
Our graphite crucible is made from selective raw material,and SURFACE anti oxidation ,Which improving the stability,delaying the corrosion and ensuring to keep the metal from being polluted by the graphite crucible.


Its advantages:
1. High temperature resistance, its fusion point is 3850ºC, boiling point is 4250ºC.
2. Perfect thermal resistance property.
3. Strong chemical stability.So it is good for melting the high pure metals.
4. Strict quality products testing, which can make sure our products are of good quality to have a
long service life.


Application
Graphite crucible is widely used in all kinds of furnace to melting, such as jewelry, gold, silver, copper, brass, iron, aluminum, zinc, lead and so on.It is widely used in nonferrous metal and precious metal industry, mould industry, glass industry, rare earth industry, photovoltaic industry, laboratory analysis industry and other fields

Others , DO OEM
Items

Unit

Specification

Grain Size

mm

0.045-4

Bulk Density

g/cm3

1.65-1.85/1.85-1.92

Resistivity

μΩ•m

6.0-11.0

Bending Strength

Mpa

18-36

Compressive Strength

Mpa

36-75

C.T.E

×10-6/ ºC

2.9-3.0

Ash

%

0.2-0.3

Round

Diameter

mm

10-1100

Length

mm

≤2500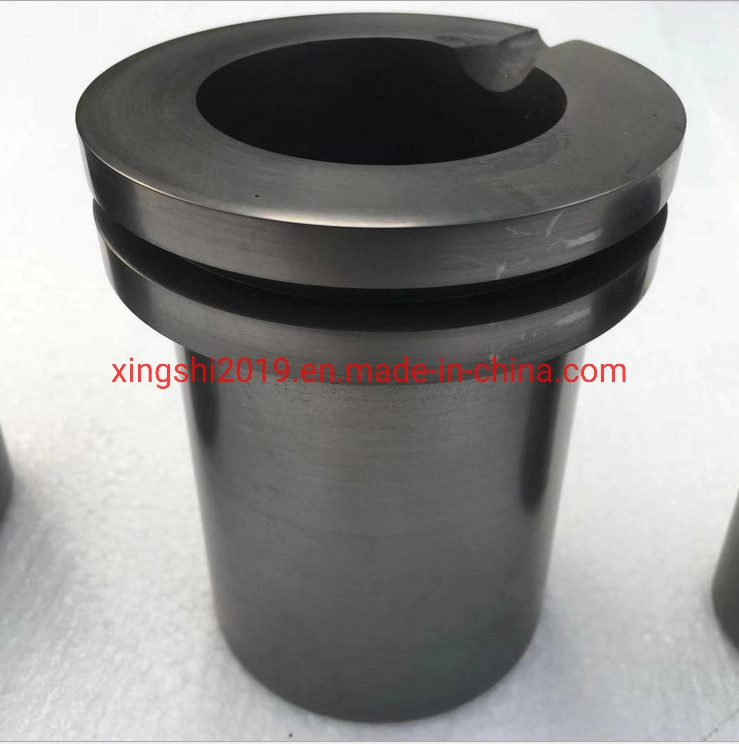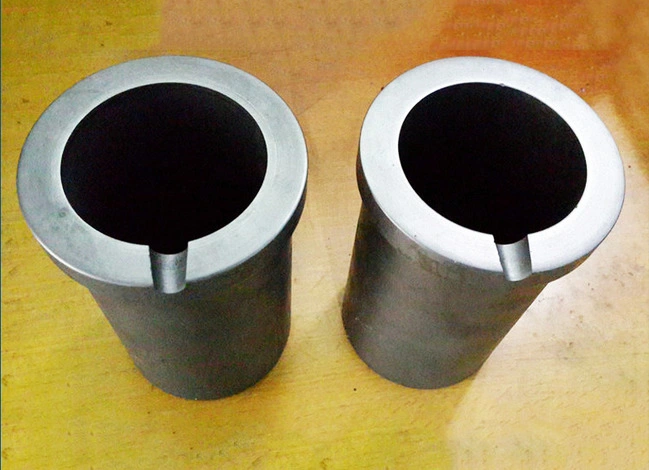 Our products Advantages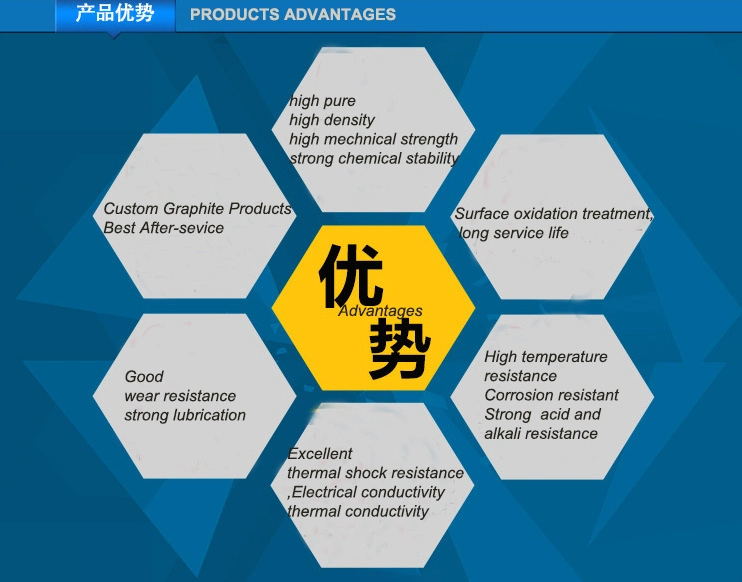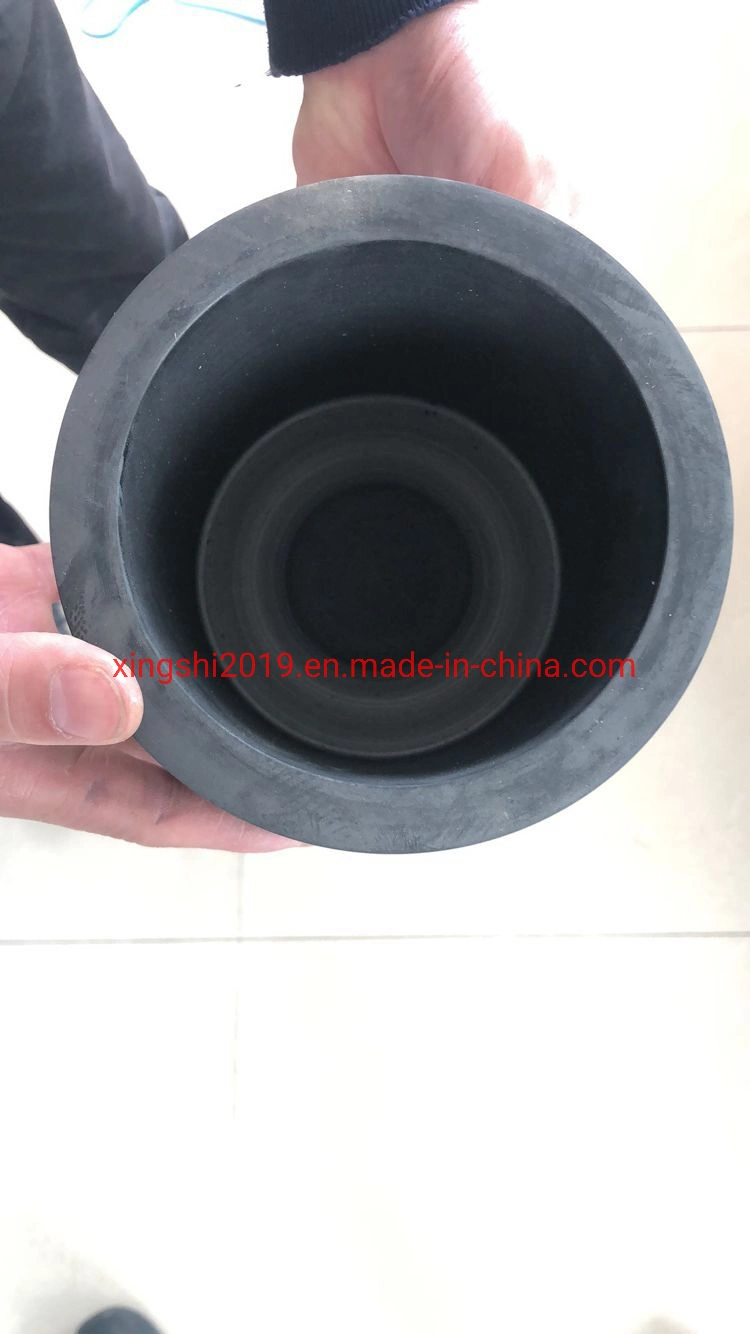 WHY CHOOSE US?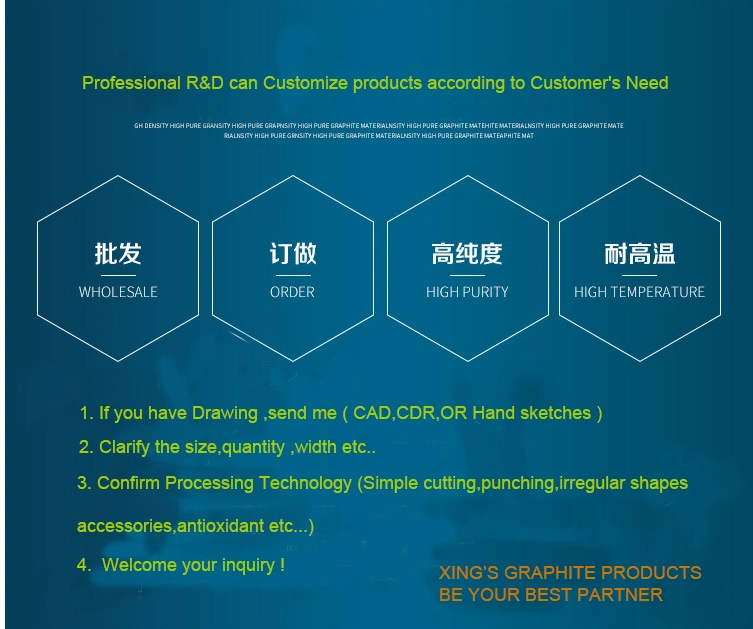 Welcome your inquiry ! Be best partner !