Founded in 2001,Exceeding Electronics Group Ltd,provides world-class customer support services. We are an industry lead in automotive, telecommunications, computer, industrial control, medical and power and energy PCB.

Buyers from international markets choose to source from us because of our high-production capacity and product development capabilities.
Our extensive list of products and features includes:
.
1 to 36-layer rigid and 2-to 14-layer flex and rigid flex PCBs
.
Blind/buried vias with sequential lamination
.
HDI build up micro via technology with solid copper filled vias
.
Via in pad technology with conductive and non-conductive filled vias
.
Heavy-copper up to 12oz.Board thickness up to 6.5mm.Board size up to 1010X610mm.
.
Special materials and hybrid construction
We are devoted to product quality and manufacturing efficiency,which is why we offer highly reliable solutions to customers worldwide. We manufacture PCBs to the strictest UL and IPC standards,utilizing state-of-the-art production equipment such as laser drills,LDIs,VCPs and more.Visit our online showroom or contact us today for more details.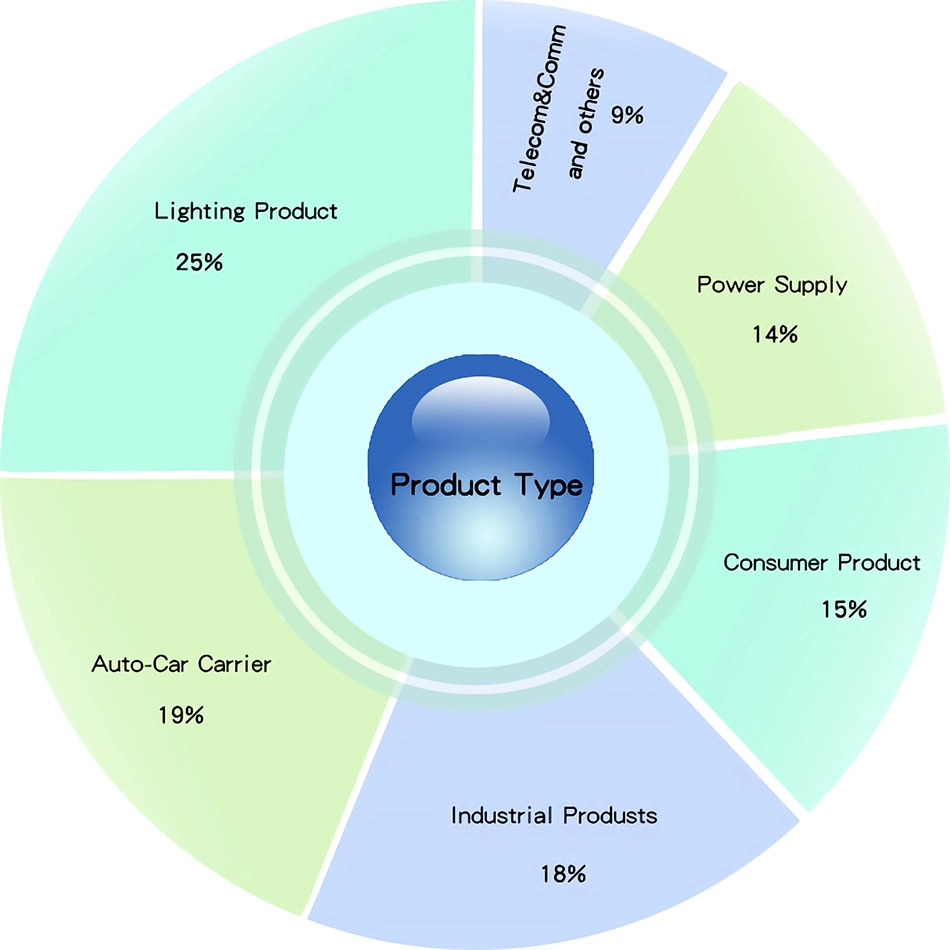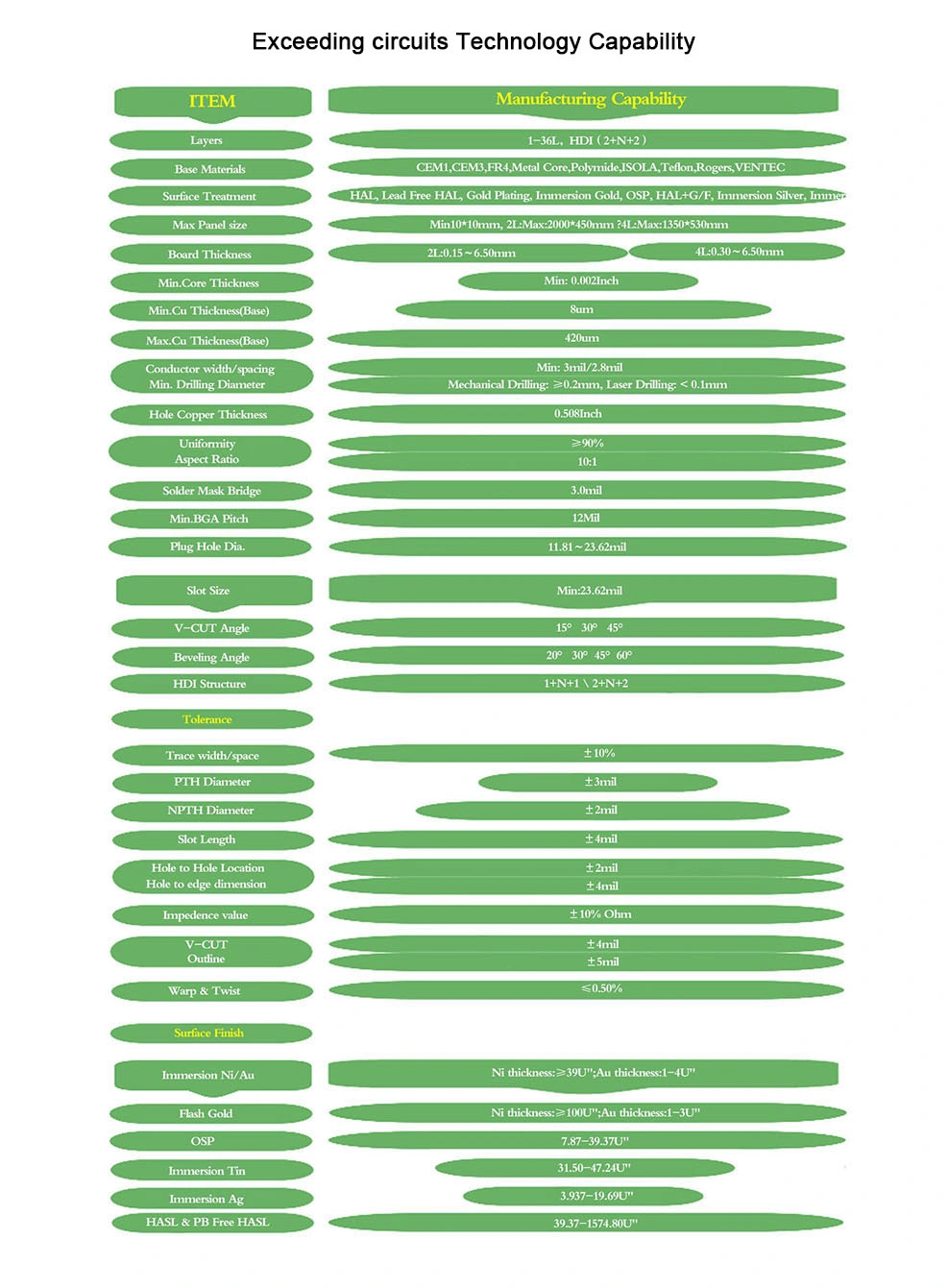 PRODUCT SHOW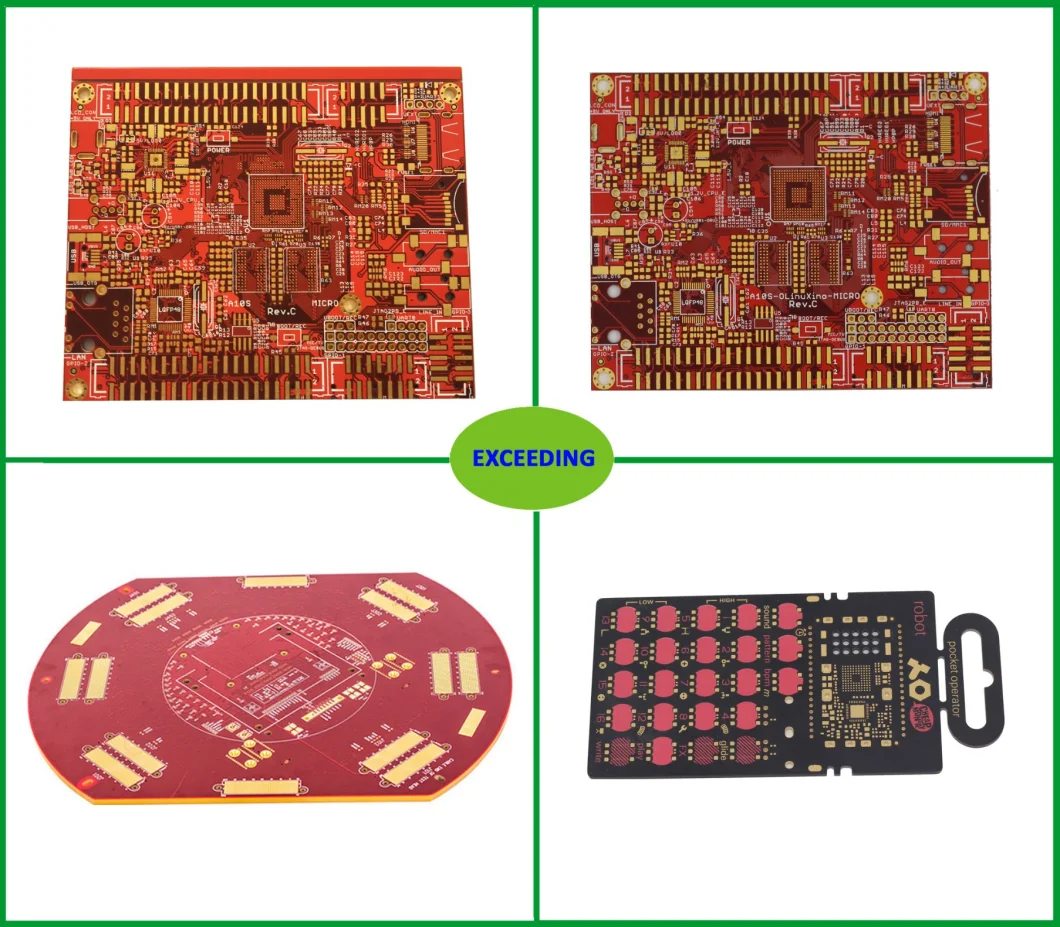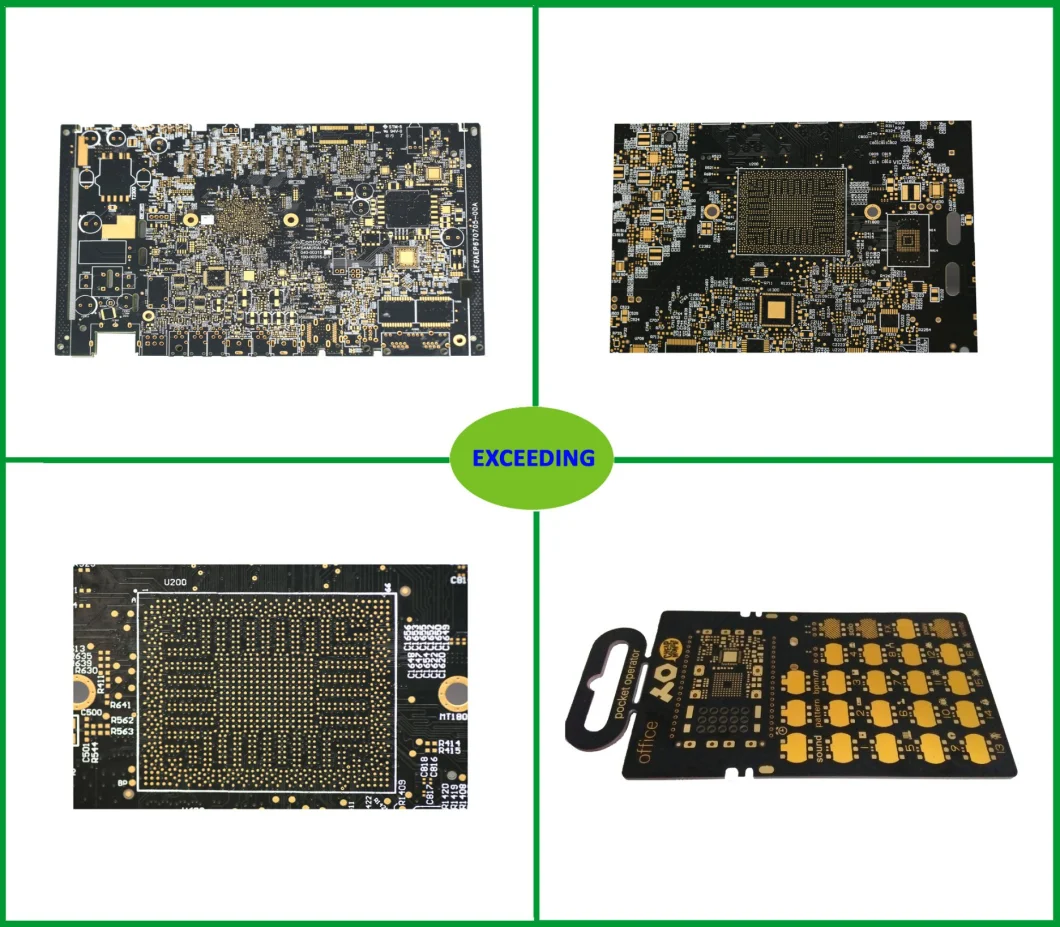 FACTORY AND EQUIPMENT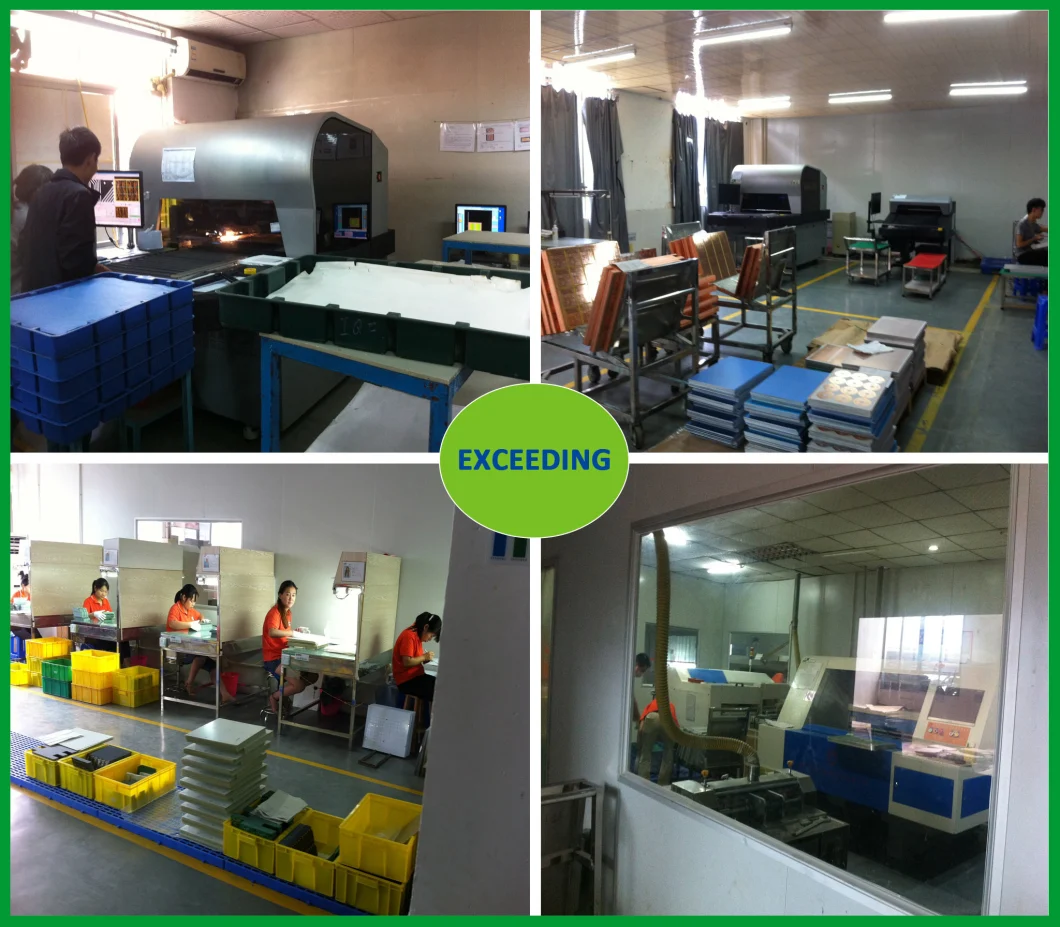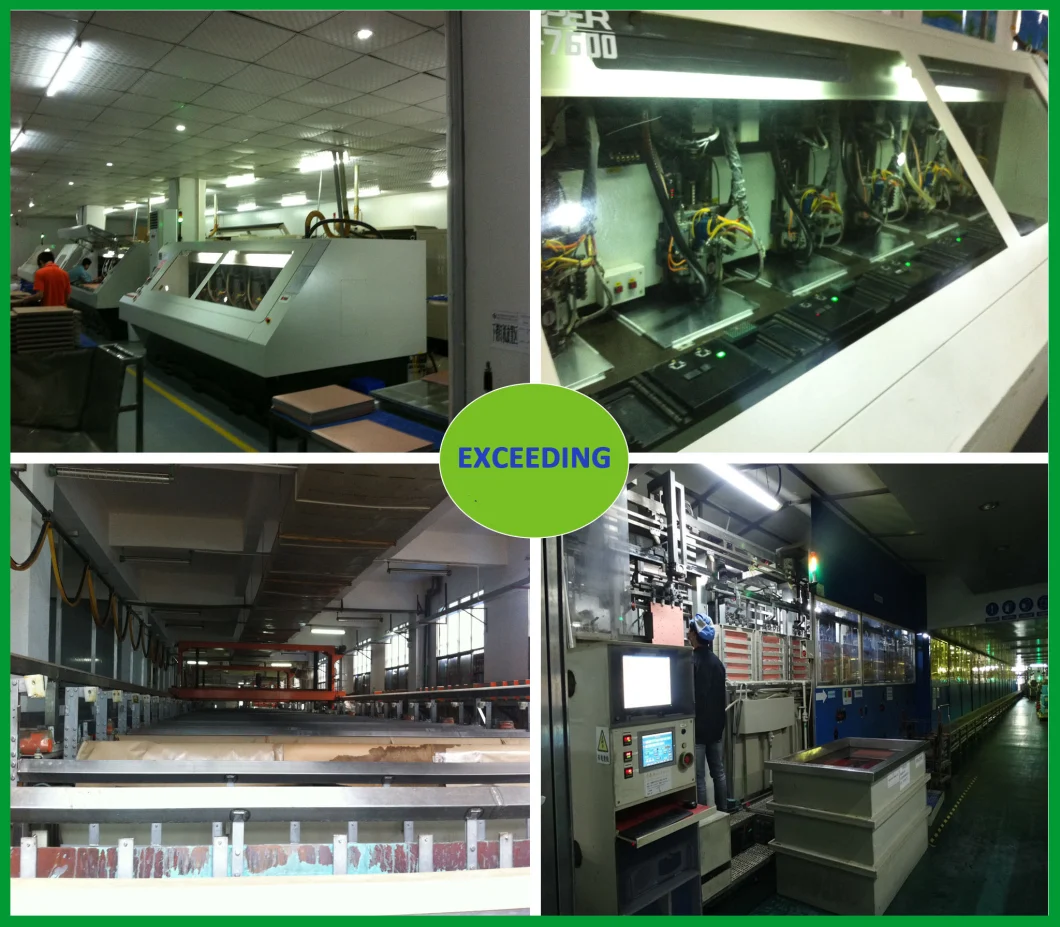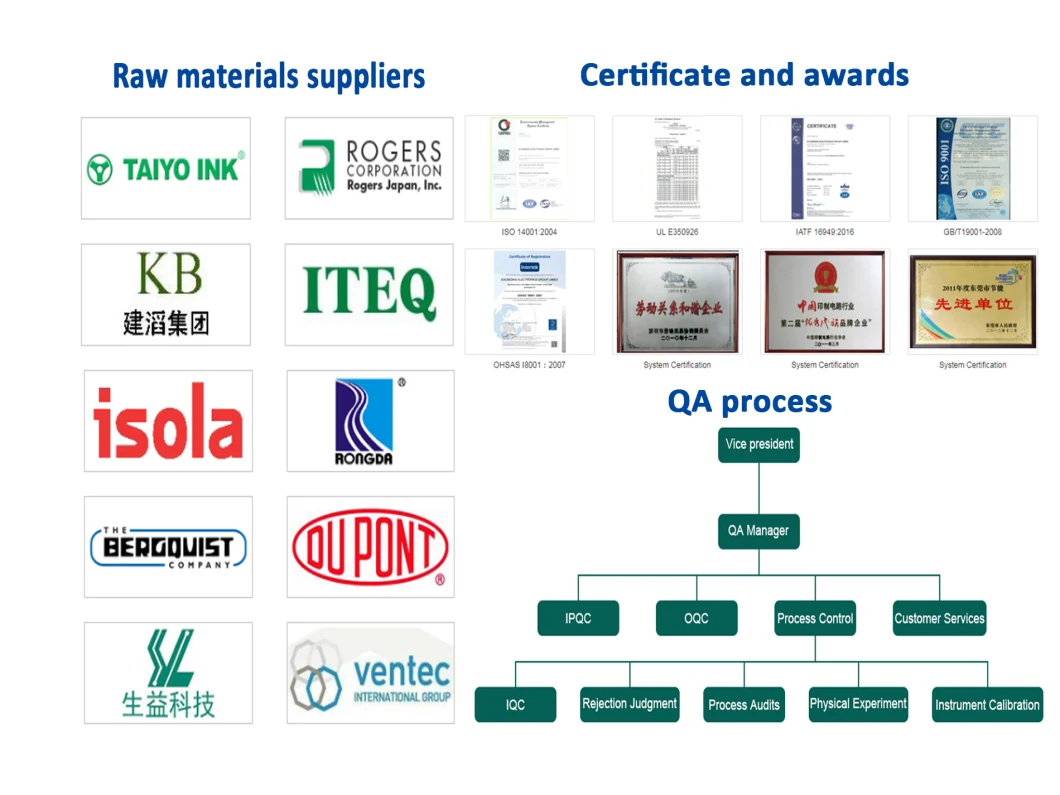 PACKAGE AND DELIVERY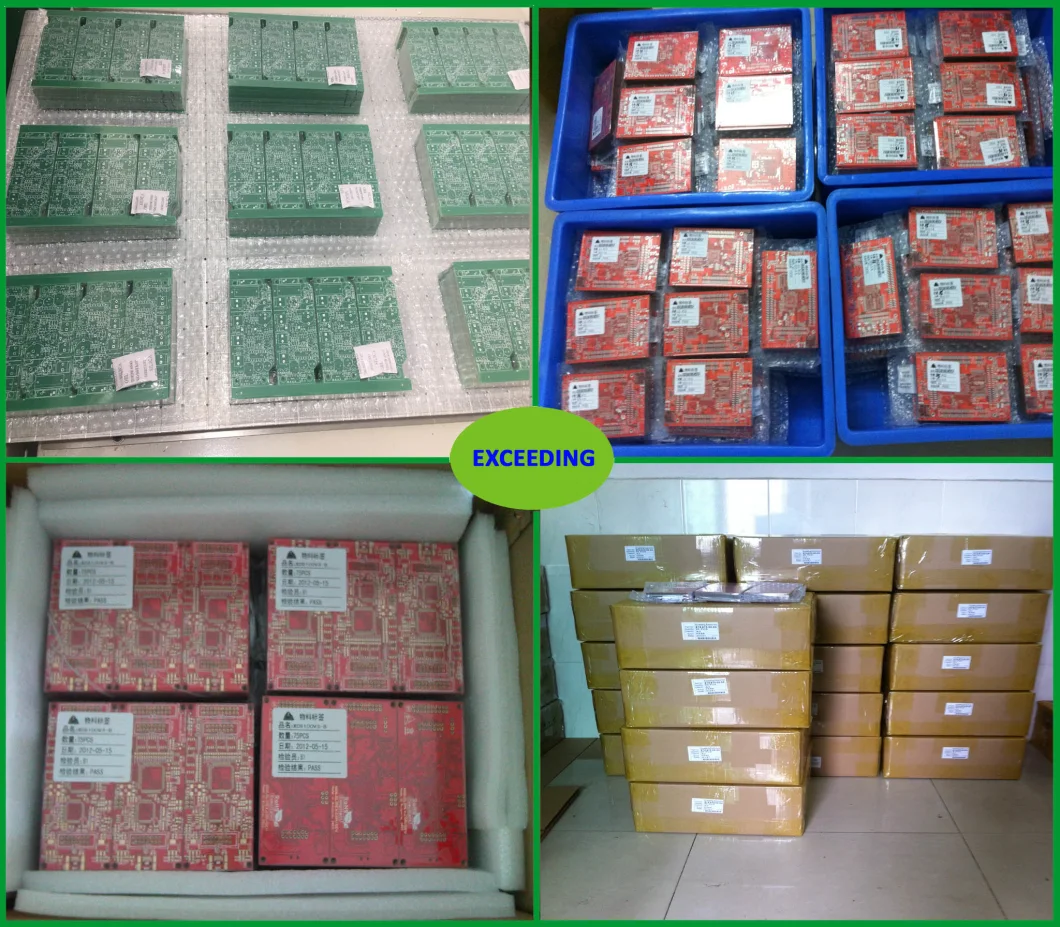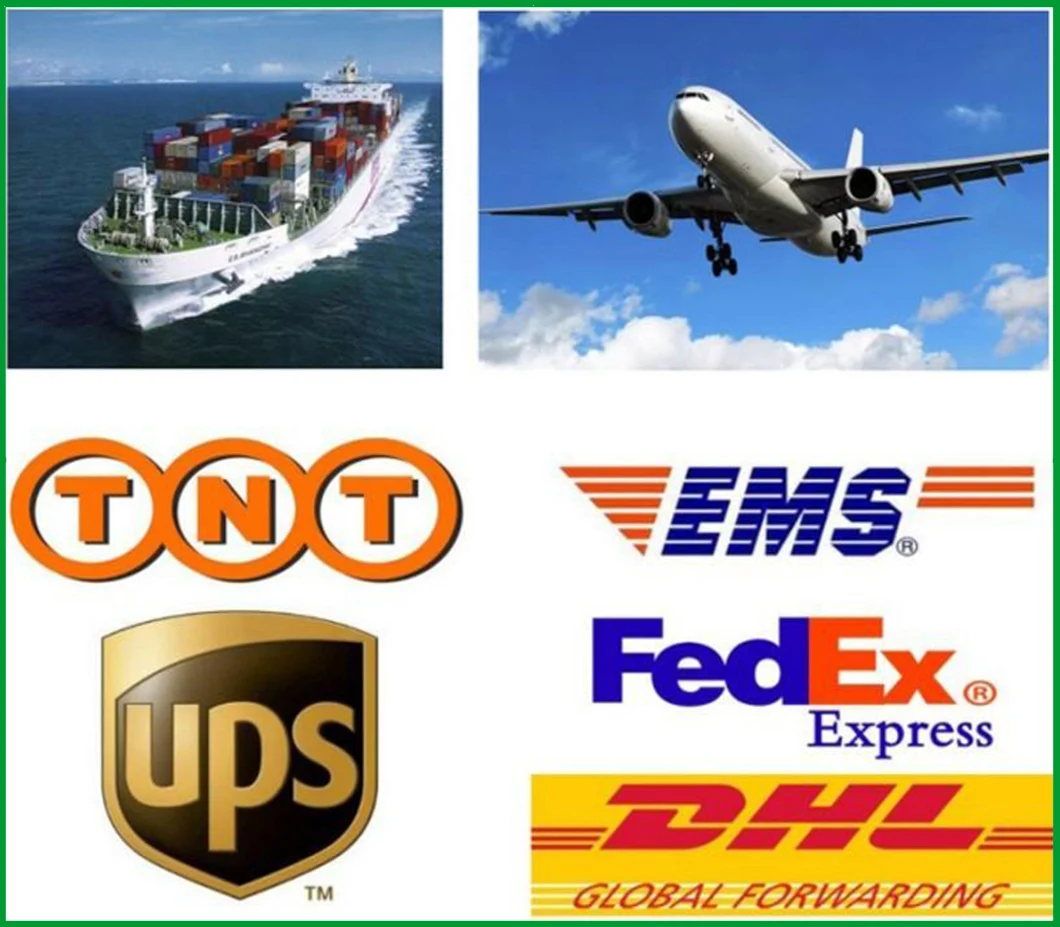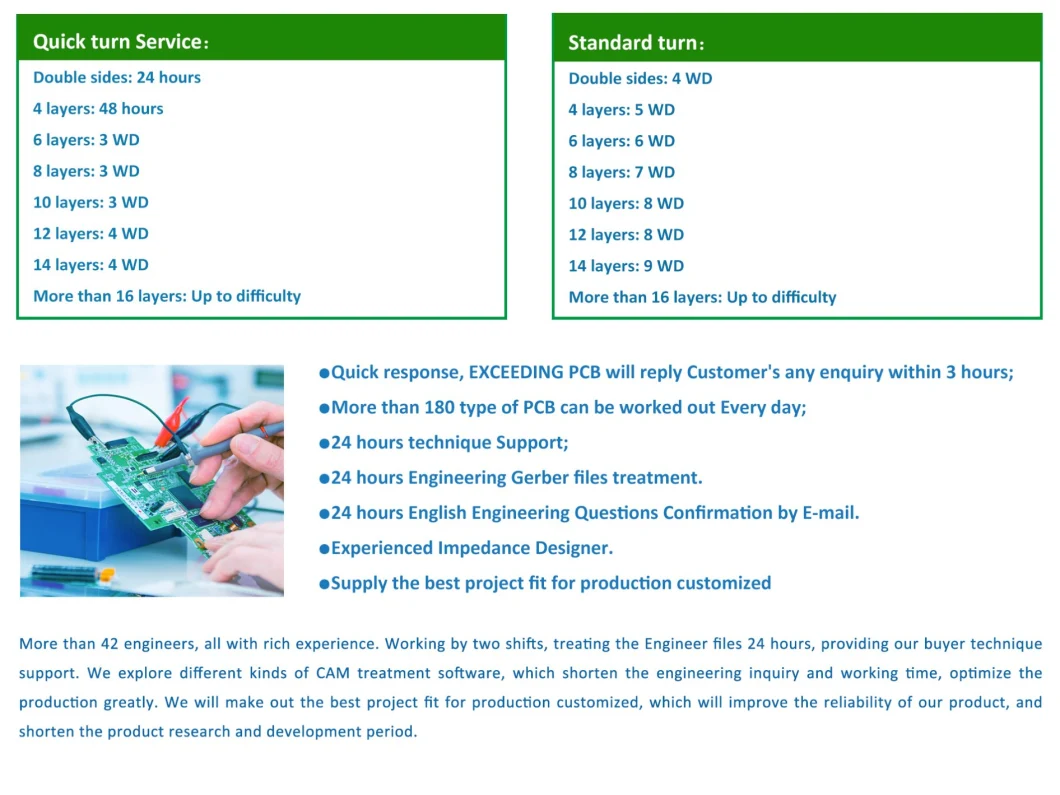 FAQ
Q1: How do you assure your materials quality?
We only chose top domestic and international brand such as SOLA,SYE,KB brand,ShenyYi...and so on,Class B and other used raw material are refused.

Q2: How to protect customer privacy?
The protection for customer's privacy is our primary insurance when we make board for customer.
We can sign NDA with customer.

Q3: Which kinds of material you can proceed?
Our company can proceed with FR4, high frequency PTFE, Rogers,Isola,Arlon,Tacnoic,ceramics,Alu/Copper base,
PI, BT, buried capacity/resistors...etc material.

Q4: Which kind of order is your advantage?
Multi-layer sample and quick turn, quick turn for Multi-layer at small and middle volume.

Q5: What does your PCBA service include?
We offer Full Turnkey PCB Assembly services, which include PCB fabrication, component procurement,
and PCB assembly. Our one-stop service negates the need for you to manage several suppliers across various timelines,
thus increasing your efficiency and cost-effectiveness.

Q6: How is your lead time for PCBA?
PCBA is a composed service, the lead time depends on production time. Take the common industrial controller for example,
if the order quantity is sample, we can deliver 3 days later after all components arrives; small order is 4-5 days after components arrives.

Q7: How is your delivery time?
PCB build time as fast as 2-3 days and can provide express 12 hours & 24 hours service if your project is urgent.