PCB Parameters:
PCB SIZE

170 x 64

BOARD TYPE

Double sided PCB

Number of Layers

2 layers

Surface Mount Components

YES

Through Hole Components

no

LAYER STACKUP

copper ------- 18um(0.5oz)+plate TOP layer

FR-4 0.7 mm

copper ------- 18um(0.5oz)+plate BOT layer

TECHNOLOGY

Minimum Trace and Space:

15 mil / 6.5 mil

Minimum / Maximum Holes:

0.3 mm / 3.5 mm

Number of Different Holes:

2

Number of Drill Holes:

35

Number of Milled Slots:

5

Number of Internal Cutouts:

0

Impedance Control:

no

Number of Gold finger:

0

BOARD MATERIAL

Glass Epoxy:

FR-4 Tg150

ºC

, er<5.4.IT-158, ITEQ Supplied

Final foil external:

1 oz

Final foil internal:

0 oz

Final height of PCB:

0.8 mm ±0.08

PLATING AND COATING

Surface Finish

Selective hard gold on pads 10 u"

Solder Mask Apply To:

TOP and Bottom, 12micron Minimum

Solder Mask Color:

Matt blue, KSM-S6189BLM1

Solder Mask Type:

LPSM

CONTOUR/CUTTING

Routing, v-cut

MARKING

Side of Component Legend

TOP

Colour of Component Legend

White, IJR-4000 MW300, Taiyo brand

Manufacturer Name or Logo:

Marked on the board in a conductor
and leged FREE AREA

VIA

Plated through hole(PTH), minimum size 0.3mm.

FLAMIBILITY RATING

UL 94-V0 Approval MIN.

DIMENSION TOLERANCE

Outline dimension:

0.0059"

Board plating:

0.0029"

Drill tolerance:

0.002"

TEST

100% Electrical Test prior shipment

TYPE OF ARTWORK TO BE SUPPLIED

email file, Gerber RS-274-X, PCBDOC etc

SERVICE AREA

Worldwide, Globally.
PCBs Products: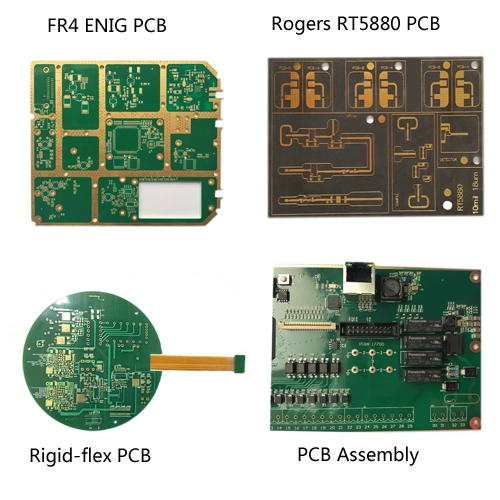 Testing Procedures For PCB Board:
We perform multiple quality assuring procedures before shipping out any PCB board. These include:
- Visual Inspection
- Flying probe
- Impedance control
- Solder ability detection
- Digital metallogenic microscope
- AOI (Automated Optical Inspection)
PCB manufacture machine: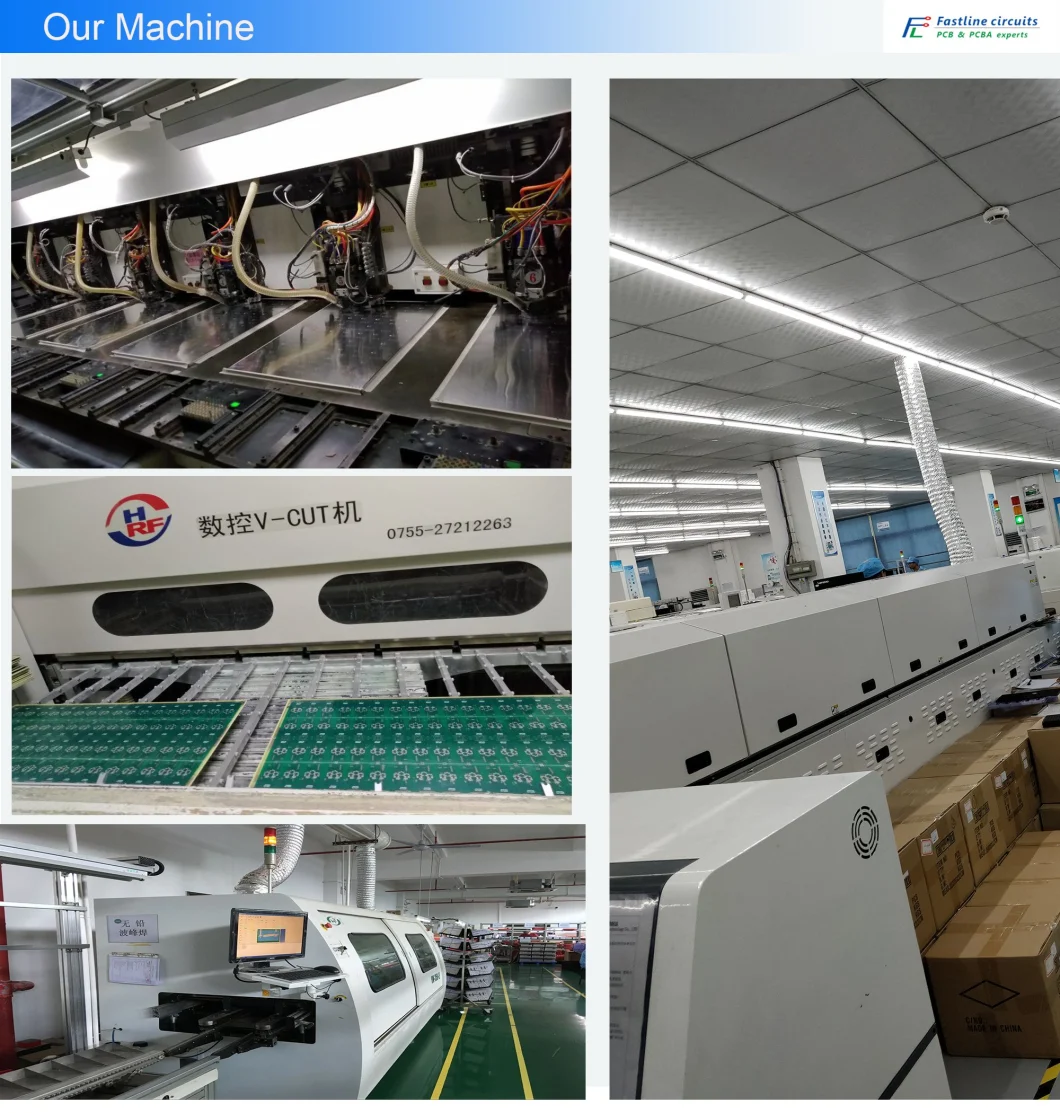 Shipping Method and Payment terms:
1. By DHL, UPS, FedEx, TNT using clients account.
2.DHL, UPS, FedEx, TNT forwarder of China.
3. We could ship the parcel by Russia Special Air Line for
Russian customer
(No TAX in your there, 3 - 10 days to Moscow , 15-20 days to other city)
4. By sea or air for mass quantity according to customer's requirement.
5. By customer's Forwarder
6.Payment By Paypal,T/T,West Union,etc.
PCB Manufacture Capability
Item

Manufacture Capability

Layers

1-20 Layers

HDI

2+N+2

Material Types

Fr-4, Fr-5, High-Tg, Aluminum Based , Halogen Free,

Isola, Taconic, Arlon, Teflon, Rogers,

Max. Panel Dimension

39000mil * 47000mil (1000mm * 1200mm)

Outline Tolerance

± 4mil (± 0.10mm)

Board Thickness

8mil-236mil (0.2 - 6.0mm)

Board Thickness Tolerance

± 10%

Dielectric Thickness

3mil-8mil ( 0.075mm-0.20mm)

Min. Track Width

3mil ( 0.075mm )

Min. Track Space

3mil ( 0.075mm )

External Cu Thickness

0.5 OZ - 10 OZ ( 17um - 350um)

Internal Cu Thickness

0.5OZ - 6OZ ( 17um - 210um)

Drilling Bit Size ( CNC )

6mil-256mil ( 0.15mm - 6.50mm)

Finished Hole Dimension

4mil-236mil(0.1mm - 6.0mm)

Hole Tolerance

± 2mil (± 0.05mm)

Laser Drilling Hole Size

4mil(0.1mm)

Aspect Ration

16: 1

Solder Mask

Green, Blue, White, Black, Red, Yellow, Purple, etc.

Min Solder mask Bridge

2mil(0.050mm)

Plugged Hole Diameter

8mil-20mil ( 0.20mm-0.50mm)

Beveling

30o - 45o

V-scoring

+/-0.1mm, 15o 30o 45o 60o

Impedance Control

Min. 5% General ± 10%

Surface Finishing

HASL, HASL(lead Free), Immersion Gold

Immersion Silver, OSP, Hard Gold ( up to 100u" )

Certification

UL RoHS ISO9001: 2000 ISO14000: 2004 SGS

Testing

Flying probe, E-TEST, X-RAY Inspection , AOI

Files

Gerber Protel DXP Auto CAD PADS OrCAD Express PCB etc
Company introduction:
Fastline Circuits Co.,Limited has the most diversified printed circuit board technologies available, including Single-sided PCB, Multilayer PCB, Aluminum based PCB, HDI PCB, Rigid-flex PCB, Flexible PCB, Heavy Copper PCB, Ceramic PCB, and PCB assembly and other special PCB boards.

We believe that the quality is the soul of an enterprise and provides time-critical, technologically advanced engineering and manufacturing services for the electronics industry.

Sound quality gains a good reputation for Fastline. Loyal customers has cooperated with us again and again and new customers come to Fastline to establish cooperation relationship when they hear of the great reputation. We look forward to offering high-quality service to you!
FAQ
Q1: What's your minimum order quantity?
A1: No MOQ , 1 pcs is accepted .

Q2: what file we should offer?
A2: PCB:Gerber file is better,( Protel ,power pcb,PADs file), PCBA : Gerber file and BOM list.

Q3:No PCB file/Gerber file, only have the PCB sample,can you produce it for me?
A3: Yes, we could help you to clone the PCB. Just send the sample PCB to us, we could clone the PCB layout and work out the PCB files, then produce for you.

Q4: What is the lead time?
A4:Sample needs 7-10 days, mass production needs 10- 15 days,
according to the order volume.Also we can provide quick time service 1-2days.

Q5: What payment terms do you have?
A5: For small orders, we usually prefer Paypal and Western Union; For bigger order,pls pay by TT.